Have you heard of The Shine Project yet?  If you haven't you should, which is why I'm going to share a bit about it today!
During her internship at Cesar Chavez High School in Phoenix, Arizona Ashley had the opportunity to get a closer look at the lives and struggles of students in an inner city school. See some of her students and their dreams on her blog
"There are so many kids that have SO much potential, and just need someone to help them see it."- Ashley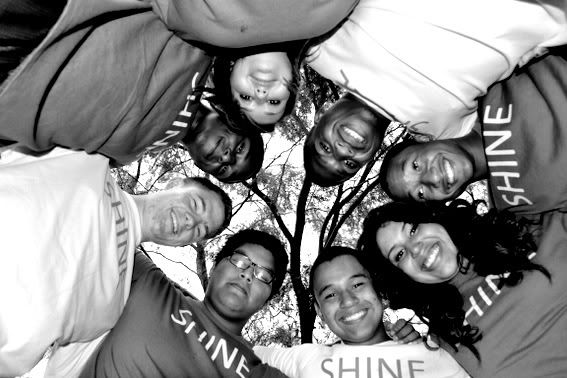 Through her blog, The Shine Project, she has created The Shine Project Scholarship Fund. Ashley's goal is to raise $20,000 by the end of October, which she plans to put towards four students at Cesar Chavez High School in Phoenix, Arizona, to help them pay for their first year of college. She recently hosting an amazing charity event bring her closer to her goal. She's also working on The Shine Project becoming and official non profit organization.
There are a few ways you can help Ashley make this happen.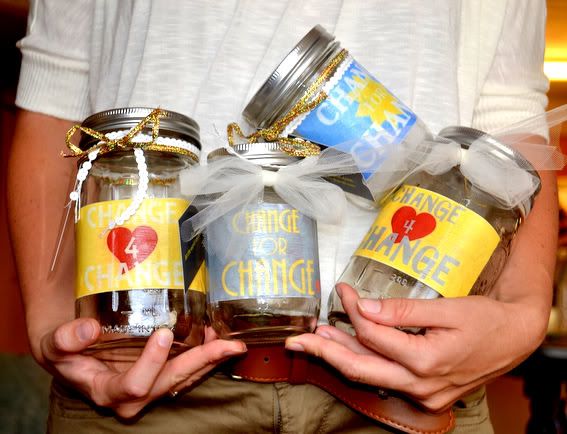 Change 4 Change Jars
Email Ashley at Ashley.TheShineProject@gmail.com and she'll send you tags to make a Change 4 Change jar. Collect all the loose change you can or make one for a local business, classroom or for your church!
Shop
Take a look at the awesome Shine necklaces Ashley makes. Not only are they beautiful and encouraging, $1 of the profit goes towards the scholarship fund!
I received a shine necklace from Ashley a few months ago and have worn it everywhere. The whole last month of my pregnancy it rarely left my neck (But every time I was getting pictures taken I somehow forgot it!)
I'm doing a giveaway for a shine necklace of your very own! The giveaway will end next Thursday night, the 18th, at midnight.
Entry:
Write a comment on how you shine in your life!
Extra entry:
Follow The Shine Project!
"I created The Shine Project so that we can CHANGE THE WORLD
Yes, I said it. We CAN change the world
This is what The Shine Project is all about:
Going out of your comfort zone
to bring light to those who need hope.
The Shine Project emulates
love, sacrifice, and CHANGE
Every Monday, I give a weekly SHINE Challenge
that allows all of us to team up together to accomplish some good in the world.
Whether it be giving a compliment, facing your fears, or sending a letter to someone,
these acts count!?"- Ashley